Coming Up On Uzalo
Next on Uzalo Episodes. Did you ever think that MaNgcobo could pull this stunt? With all her crew being amateurs to the game of hijacking and pulling through bigger heist. It was always going to be very complicated, however, her move to include the big names in the industry have proven that anything is possible. The name Mxolisi has now come to the limelight, not Mageba or Nkunzi can manage to stop that combination force. The source has been very private about Mastermind being brought back during the heist.
You may also like:Uzalo: See What Fans Noticed About Mastermind on Uzalo [Shocking Indeed]
How MaNgcobo Will Actually Leave Uzalo / Mageba, Mxolisi,Mastermind | Uzalo Teasers
This Is How Mastermind and Mxolosi Will Rescue Mangcobo On Uzalo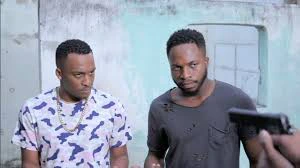 Mpampani pushes for the police department to give them a helicopter in pursuit of MaNgcobo and co. The simple process to recover all cars at a time, to be able to spot their movements. However, it is Mxolisi who steals the show by hijacking the same helicopter brought to arrest his mother. Even when he manages to rescue many of the crew, Mpampani does not let go of MaNgcobo who is cornered.