Nonka From Uzalo Latest News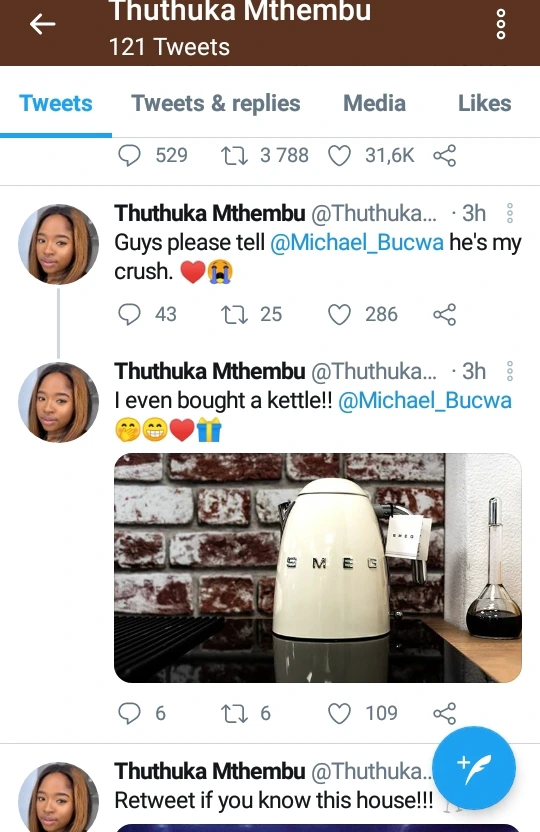 Thuthuka Mthembu has made it clear that her crush is Mr Smeg. Smeg S.p.A. is an Italian manufacturer of domestic appliances. Mr Smeg is much famous on Twitter and all because of his expensive kettle and other kitchen cooking items.
As we all might know, the price of it is very expensive and it is not everyone who can buy it.
Nonka just saw a man in Mr Smeg. Mr Smeg has not yet respondent to Nonka's post on Twitter. Nonka even went to the extent of buying a Smeg kettle just because she wants to impress her crush.
Let's hope Mr Smeg will see the post and feel the same way.
I mean, times are tough and we all know that being in a good relationship is not for everyone, even if you are a celebrity, or beautiful/handsome dating can sometimes show you flames.