Skeem Saam Actors Showing Off Their Beautiful Babies
Get to know Skeem Saam Actors and Their Kids In Real Life: We understand that if you want to show that you're a real fan of any celebrity, you need to know some of the things concerning them in real life. Therefore, in this article, we look at the famous Skeem Saam cast and their babies real life. Also, you'll get to know more about their kids as well. 
Read also: Photos Of Gomora Actors And Their Partners And Kids In Real Life 2021
Skeem Saam is a South African soap opera created by Winnie Serite, broadcast on SABC1 since 2011. The show is set in Johannesburg and Turfloop. It rose to fame since it arrived, competing with Generations. A majority youth-centered show, Skeem Saam is a SABC Education production. It has run for nine seasons. On January 2021, the SABC announced that the show would go on a production break starting from 1 March 2021 due to a massive decline in viewership. However, things have changed since the SABC 1 soapie is the number in viewership.
You see them daily on our television screens, but how much do you know about your favorite Skeem Saam actors in real life? Some of them might appear to be single, but you'll be surprised to learn that a lot of them are married and have kids.
Acting has been proven to be one of the paying jobs in the South African entertainment industry. This is evident through some of Skeem Saam's cast, who live luxurious and expensive lives.
Some of the experienced Skeem Saam actors are well-known for having some of the greatest celebrity spouses and kids in the South African entertainment industry.
Skeem Saam has the star cast includes Clement Maosa, Cornet Mamabolo, Patrick Seleka and Eric Macheru and well-known stars include Africa Tsoai, Harriet Manamela, Dieketseng Mnisi, Shoki Mmola, Mogau Motlhatswi, Lerato Marabe, Amanda Du-Point, Buhle Maseko, Masilu Makgoro, Cedric Fourie, Skhumbuzo Mbatha, Putla Sehlapelo, Elizabeth Serunye, Makgofe Moagi, Molefi Monaisa, Vusi Leremi, Tshepo Joseph Senatle, Innocent Sadiki, Suprice Mathebula, Nokuzola Mhlengana, Gift Mokhaphanyane, Thabo Mkhabela and Teboho Modisane.
Get to know more about Skeem Saam Actors & Their Kids
Skeem Saam Actors With Their Kids In Real Life 2021. Skeem Saam has been gracing our screens for almost 10 years and if you are a fan you may have been curious to know which of your favorite actors is married, divorced, or on the market.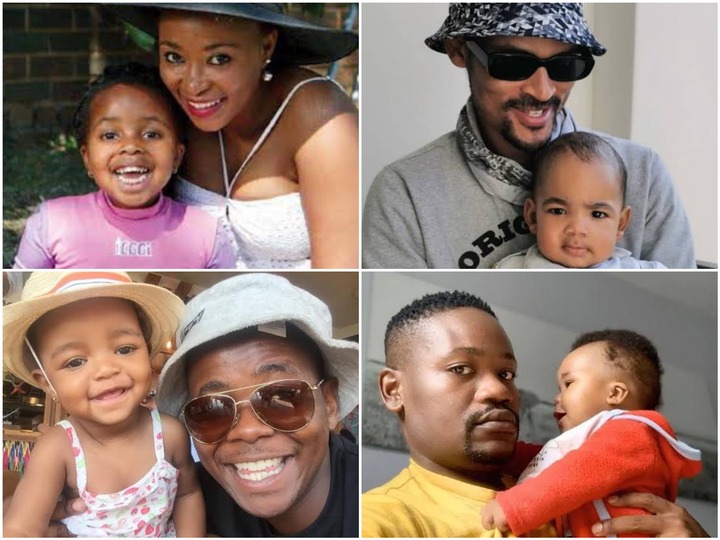 1. Clement Maosa as Zamokuhle 'Kwaito' Seakamela
In September last year, the couple announced that they were expecting their first child, much to the delight of their fans. This was followed by a heaven-like baby shower which was attended by their close friends and family. Their baby shower which was supposed to be intimate attracted a lot of attention from the media. Maosa shared the first baby pictures earlier this year which we thought were adorable.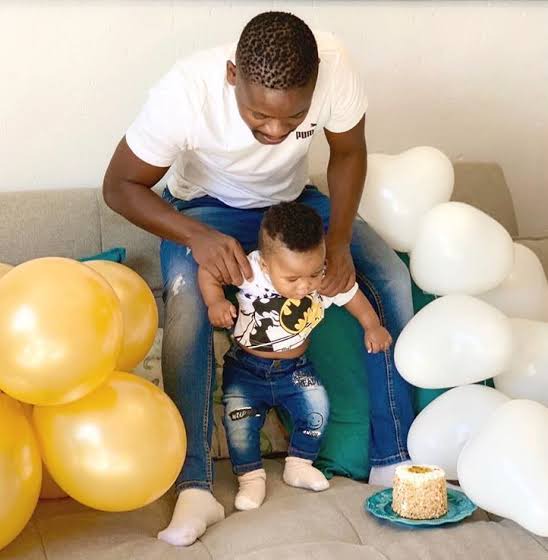 In a pic on Instagram, the parents-to-be were dressed in formal wear with Clement's fiancée glowing in a long white dress showing off her growing belly.
Closer to their baby's arrival, Clement and bae were surrounded by celebrity friends and family at a cute themed baby shower that clearly showed that they were expecting a boy.
2. Cornet Mamabolo as Thabo 'Tbose' Maputla
In 2019, the actor and his sweetheart tied the knot at a beautiful traditional wedding. The ceremony trended on social media as pictures of the special day made the rounds. In attendance were his industry friends, family, and co-stars from Skeem Saam including Austin Rethabile who plays Noah and Thabo Mkhabela who stars as Leshole Mabitsela.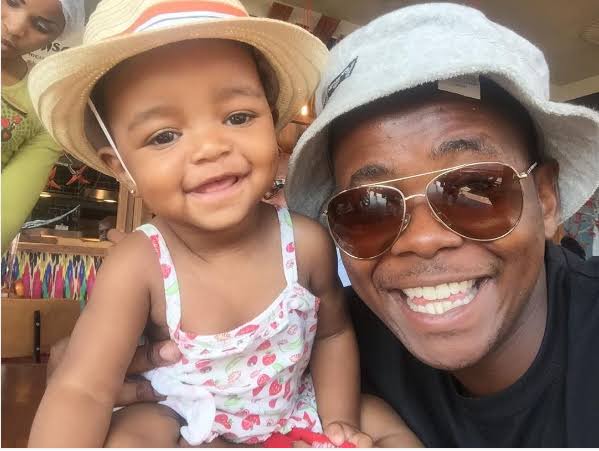 Some of his fans interpreted this as a hint that the father of two could be expecting baby no 3. His longtime friend and colleague on Skeem Saam Clement Maosa took to the comment section and asked if T'Bose and his wife are expecting. Cornet is yet to respond to Maosa's question.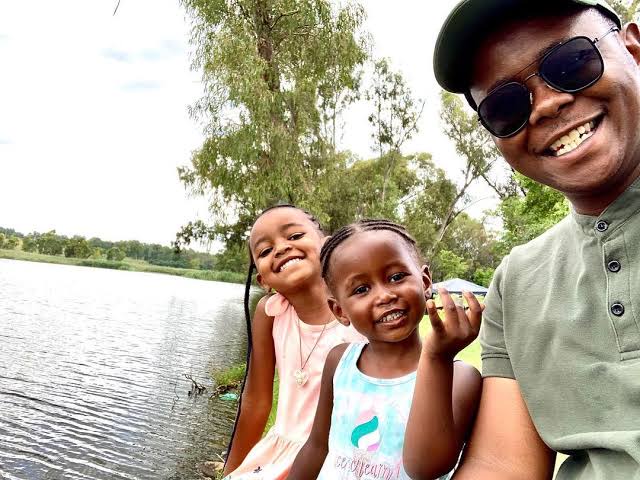 Cornet Mamabolo, in full names Cornet Maje Thabiso Mamabolo, (born 10 August 1990, Limpopo), South African actor and entrepreneur grew up with his grandmother, uncles, and aunts. He was the only grandson at the time. He moved to Johannesburg in 2004 to stay with his parents.
3. Parick Sekela
Patrick Seleka is a South African actor who currently plays the role of Katlego Peterson on SABC 1's Skeem Saam. He is also an amazing Chef, who calls himself Chef SLK Peterson and a SABC DJ who loves to call himself DJ Khatapila. Patrick is one of the cool, calm, and calculated dudes, viewers love to see on television.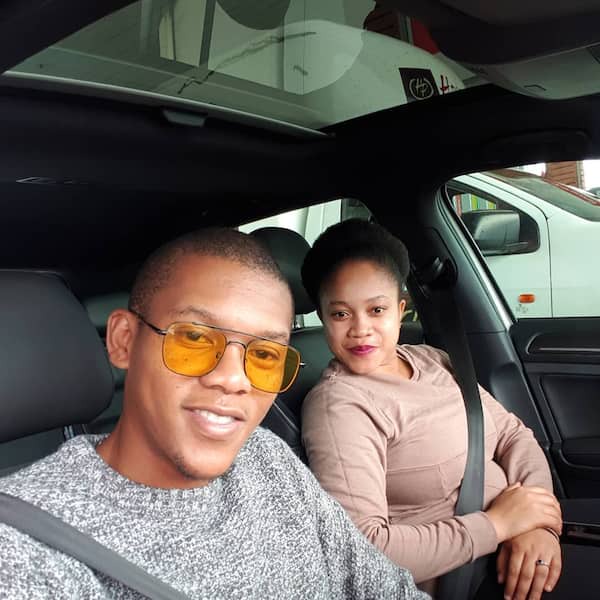 The actor and culinarian took to social media to wish his wife, best friend, and baby mama a happy upcoming birthday. He thanked Mmabaneng for giving him the amazing gift which is their daughter who they had when they were teenagers.
Kat revealed that he became a father at the age of 17.
4. Eric Macheru
Often, Macheru does not like to speak openly about his personal life. Thus, there is no information about the two having a kid. However, on 5th December 2019, Mamas & Papas magazine featured the couple on their cover.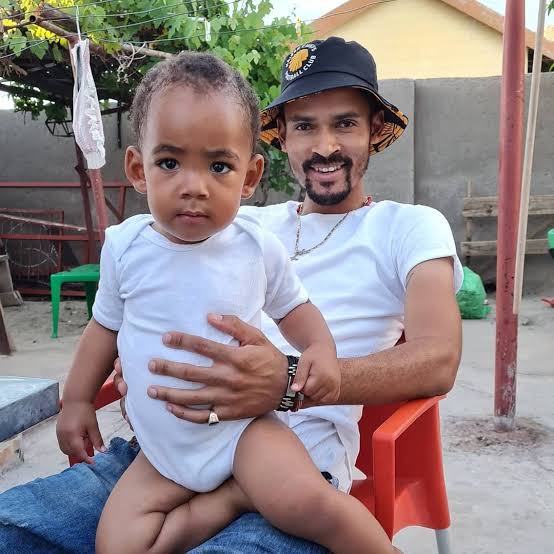 A couple of months back Skeem Saam actor Eric Macheru announced that he and his partner were expecting a bundle of joy, teasing us with snaps of the growing baby bump. The Limpopo-born actor is really loving every moment of fatherhood. At this rate, he'll be up for father of the year soon.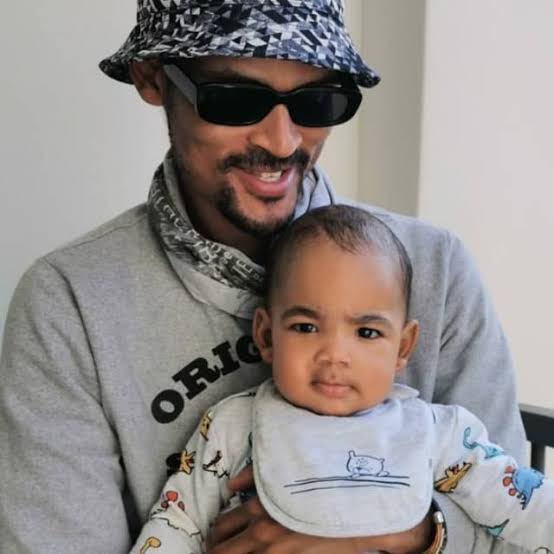 Eric Macheru was born on February 25, 1986, at a place called Polokwane in South Africa. His popularity as an actor came to the limelight upon his acting as Leeto in the series Skeem Saam. He has been also nominated for the top six sexiest males in South Africa.
5. Pebetsi Nolo Matlaila as Mokgadi
Pebetsi Nolo Matlaila is a South African actress best known for her role as entertainment journalist Mokgadi Matloga in the SABC1 youth drama soapie Skeem Saam.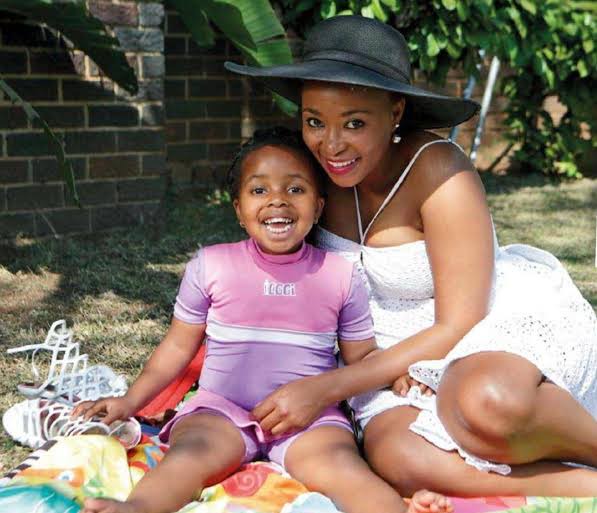 She has a daughter named Oarabile. Pebetsi Matlaila's daughter, was one-time fat-shamed by a cashier after she and her mom went shopping. Pebetsi took to her social media page to complain about the incident, and this earned the sympathy of her fans, including her Skeem Saam co-star, Innocent Sadiki.
Pebetsi has talents in acting as well as in hosting radio programs. Her husky voice has made her popular on the radio, having hosted daily shows on Capricorn FM and SarFM Radio.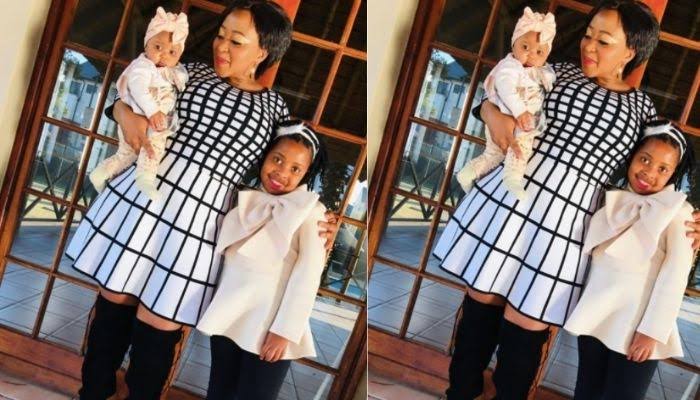 She made her first appearance on TV as an entertainment journalist Mokgadi Maputla in the youth drama soapie, Skeem Saam, which aired on SABC1. The character Mokgadi played by Nolo is married to Leeto Maputla (Eric Macheru).
Source: https://briefly.co.za/45459-skeem-saam-actors-partners-kids.html